Crafting Tailored Solutions,
Making A Lasting Impression
We provide a wide variety of creative services in house regardless of scale. Without losing sight of what your brand stands for, we develop solutions that unify print, web, social media, mobile, and email creative to fully support your initiatives and engage your audience.
Creative Experts in –
Brand & Corporate Identity, Style Guide Development, Web and Mobile Website Design, Conversion Optimized Landing Pages, Video & Motion Graphics, Print Marketing & Collateral, and Package Design.
CRM & Email Marketing Operations
Our team prides themselves in coding pixel-perfect mobile-first email templates, campaign deployment & setting up automated operations leveraging the latest industry trends that help you stand out in the user's inbox.
Design & Template Experts in –
Dynamic Content, Retina Display Quality, Cinemagraph, Animated Gif, Gmail Annotation, Personalized Images & Copy, Countdown Timer, and Video in Email.
Platform Development & Integrations
Enrich all of your communication channels with 1st & 3rd Party data to achieve hyper-personalized messaging at scale. We help businesses of all sizes with schema planning, database management, audience development, API integrations, and many other full-stack engineering projects focused on leveraging your data across all touchpoints.
Victoria Grahan
VP, Growth Marketing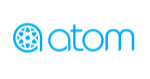 Working with the Mera Group is an absolute pleasure! A great team with strong attention to detail, robust strategic guidance and ultra responsive. You're definitely in good hands the Mera Group! Can't recommend them enough!
Jared Wray
Chief Technology Officer

Mera Group has consistently been responsive to our ever-changing needs. Working our web site and messaging with them has been a great experience in a team that commits and executes on time and within budget.
Andréa Skov
CMO

The Mera team was responsive around the clock to service both the expected and the unexpected needs of a busy and short-handed marketing department. Their range of skills were invaluable as we ramped our marketing programs.
Tom Allen
Executive Director

Creative work was outstanding, always nailed designs on the first draft. I was kept informed at every step. Metrics were thoroughly reviewed with great reports that made data meaningful.
John Dunlop
Founder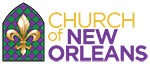 Mera Group was masterful in developing my website! I came to them with a sketch & they created a masterpiece. They are exceptional listeners who took my basic concepts & used their expertise to create a fully realized & beautiful website.
We'd Love to Work with You
Whether you're an established brand or an innovative new start-up, success doesn't come from a single campaign or strategy. Lasting success comes from understanding your business objectives and partnering together to achieve your goals.