Crafting Lifecycle Experiences
For Your Customers
Lifecycle Strategy Development
Over a dedicated weekly recurring strategy session – either in-person or video call we guide on communication platform setup, migration planning, marketing automation and workflows, A/B testing plans, audience segmentation, deliverability, establishing reporting metrics, and more. We also keep communication open via slack or email.
Let's Chat
Lifecycle Strategy & Light Operations
Leverage our team to help you alleviate internal bottlenecks. Lean on us a few hours per week to help execute everything we plan together during our strategy sessions. Everything from email template coding to reporting dashboards, and platform integrations to triggered campaign automation setup.
Let's Chat
Full-Service Strategy & Operations Team
In partnership with you and your cross-functional departments, we act as an extension of your team and take the lead on all thing's lifecycle marketing across Email, Push Notification, SMS and Web Notifications. We leverage our entire skillset from strategy through to deployment focused on driving growth and exceeding your business objectives.
Let's Chat
Victoria Grahan
VP, Growth Marketing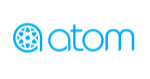 Working with the Mera Group is an absolute pleasure! A great team with strong attention to detail, robust strategic guidance and ultra responsive. You're definitely in good hands the Mera Group! Can't recommend them enough!
Jared Wray
Chief Technology Officer

Mera Group has consistently been responsive to our ever-changing needs. Working our web site and messaging with them has been a great experience in a team that commits and executes on time and within budget.
John Dunlop
Founder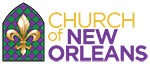 Mera Group was masterful in developing my website! I came to them with a sketch & they created a masterpiece. They are exceptional listeners who took my basic concepts & used their expertise to create a fully realized & beautiful website.
We'd love to work with you too
Let's setup a time to get to know each other.
Whether you're an established brand or an innovative new start-up, success doesn't come from a single campaign or strategy. Lasting success comes from understanding your business objectives and partnering together to achieve your goals.