Elevating Your Brand. It's What We Do!
Brand Development & Corporate Identity
Our creative approach acknowledges the need for a brand to evolve and stand out in the marketplace by infusing energy, wit, and cohesive design across all platforms. Let's partner together to craft and execute a powerful creative identity that harnesses the essence of your brand.
Let's Chat
Website & eCommerce Store Development
We obsess over every UX/UI comp, keyframe, element, and gradient. However, we are ultimately at our best when we can share the experience with our clients. With your partnership, it's about storytelling—visually, thematically, and interactively—that best suits your audience.
Let's Chat
Print Marketing Collateral
Print marketing materials remain crucial in making a lasting impression with prospective customers or clients. Quality printed collateral is well designed and uses the same fonts, colors, and themes to achieve cohesiveness. We provide design services for business cards, brochures, catalogs, tradeshows, and more.
Let's Chat
Victoria Grahan
VP, Growth Marketing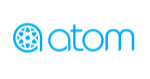 Working with the Mera Group is an absolute pleasure! A great team with strong attention to detail, robust strategic guidance and ultra responsive. You're definitely in good hands the Mera Group! Can't recommend them enough!
Jared Wray
Chief Technology Officer

Mera Group has consistently been responsive to our ever-changing needs. Working our web site and messaging with them has been a great experience in a team that commits and executes on time and within budget.
John Dunlop
Founder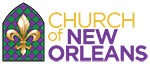 Mera Group was masterful in developing my website! I came to them with a sketch & they created a masterpiece. They are exceptional listeners who took my basic concepts & used their expertise to create a fully realized & beautiful website.
We'd love to work with you too
Let's setup a time to get to know each other.
Whether you're an established brand or an innovative new start-up, success doesn't come from a single campaign or strategy. Lasting success comes from understanding your business objectives and partnering together to achieve your goals.