Be a Part of our E-Commerce Extravaganza!
Get your portal the incredible design it needs with the right aesthetics, functionality, and responsiveness that maximizes performance and boosts conversions irrespective of browsers or devices.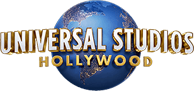 Salient Features of Website and eCommerce Store Development Solutions
Build your E-Store, Seamlessly!
Mera Group builds dynamic websites and e-stores that presents a wide catalogue of products, easy search, and quick checkouts!
Experience outstanding sales
Our e-commerce stores balance aesthetics with performance to attract shoppers of all kinds enabling streamlined navigation of product pages and payment gateway.
Deliver a rich user experience
We design commerce portals with a rich user interface, ensuring a worthwhile user experience with optimum load times, automated workflows, easy product up-sell tactics, and seamless checkout for purchases.
Driving the e-commerce revolution, multiple sales across demographics!
As e-commerce solution partners, we design and develop e-stores and dynamic websites that aid companies to market their offerings through comprehensive product listings, and much more.
E-Store Development
Whether you need a dynamic yet compact eCommerce storefront, or a useful lead-generation portal for business, or aesthetic art-based websites, our website developers can deliver the goods.
One-Page Portal Development
We develop splash pages and a scroller web page that works as a portal of all features under a single landing page for startups and product pages to facilitate simplified user experience
User Experience Design and User Interface Design
We develop outstanding design mockups that embrace a fantastic web design, ensuring a superlative user experience, blending utility elements with aesthetics for responsive rendering on varied browsers, along with laptops and mobiles.
Innovative templates
We offer tailored e-commerce and dynamic web design packages that consider user experience (UX) to the tee, imbued with refreshing templates on the bootstrap basis, with custom code to aid business-oriented transactions.
Comprehensive Website audit
Mera Group conducts a thorough audit of websites and e-commerce portals to weed out inconsistencies, bugs, and problems that could exist after website development, followed by suggested improvements and approach for implementation.
Get a Free Quote from our Team Today!
Mera Group can build and manage your e-commerce portal with efficiency and effectiveness, propelling sales with our collective experience and expertise.
To know more about our website development and e-commerce portal ideas, contact our e-commerce experts and web developers today!
FAQ
What is Website and E-Commerce Store Development?

E-commerce stores refer to online stores that house products and services to sell to users across the globe through the payment gateway incorporated to the portal. Companies bank on effective websites and marketplaces to make purchases, especially those known to be trusted in the market.

Why does your business need a website and e-commerce store?

Businesses need e-commerce stores to expand their business online, counting on orders from far and wide. E-commerce stores facilitate easy ordering and dispatch of goods from one place to another, with an easy display of products, comprehensive product descriptions along with technical outlines. The customers can buy products by adding them to the cart and checking out to a landing page to confirm address dispatch and final charges on orders. Companies can even club handy discounts in case of bulk purchases.

Why choose Mera Group's website and eCommerce development services?

With its comprehensive website and eCommerce store development solutions, Mera Group offers intuitive websites and e-stores that house innumerable products according to their physical inventory. We ensure that companies can scale their website portal up and down through cloud storage of their product details, including their high-resolution images and videos to convince and encourage new buyers to the portal. Mera Group also offers a number of possibilities for companies to sell their product variants in a single listing on the basis of colours, sizes, patterns, and utilities.
Victoria Grahan
VP, Growth Marketing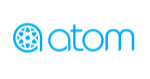 Working with the Mera Group is an absolute pleasure! A great team with strong attention to detail, robust strategic guidance and ultra responsive. You're definitely in good hands the Mera Group! Can't recommend them enough!
Jared Wray
Chief Technology Officer

Mera Group has consistently been responsive to our ever-changing needs. Working our web site and messaging with them has been a great experience in a team that commits and executes on time and within budget.
Andréa Skov
CMO

The Mera team was responsive around the clock to service both the expected and the unexpected needs of a busy and short-handed marketing department. Their range of skills were invaluable as we ramped our marketing programs.
Tom Allen
Executive Director

Creative work was outstanding, always nailed designs on the first draft. I was kept informed at every step. Metrics were thoroughly reviewed with great reports that made data meaningful.
John Dunlop
Founder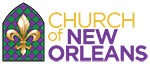 Mera Group was masterful in developing my website! I came to them with a sketch & they created a masterpiece. They are exceptional listeners who took my basic concepts & used their expertise to create a fully realized & beautiful website.
We'd Love to Work with You
Whether you're an established brand or an innovative new start-up, success doesn't come from a single campaign or strategy. Lasting success comes from understanding your business objectives and partnering together to achieve your goals.