Be a Part of our Brand-wagon!
Get your brand the reach that it deserves, enhancing its appearance, feel, message, and vision that would define your company identity in more ways than one.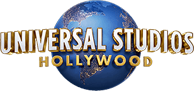 Salient Features of Brand Development Offerings and Corporate Identity Solutions
Define your Brand, consistently!
Mera Group enables brands to define their own style and outline corporate identity with harmony so that companies can attract relevant customers and drive sales with clarity and precision!
Get results with pertinent branding
Our brand-focused efforts deliver results in exploring niche demographics and expanding reach while aligning the nature of the brand with its inherent message.
Enhance your brand; expand your reach
We digest BI efforts, defining specific marketing goals for the brand, outlining its vision, and product deliverables that ensure harmonious best-of-breed execution plans for the business.
Driving the brand revolution, one robust identity at a time!
As brand solution partners and corporate identity strategy providers, we design and develop solutions that provide harmony in your logo, your stationery, collateral, message, and your offerings.
Our Logo and Style Guide Essentials
As your branding partner, we define your logo and an aesthetic style guide that keeps your documentation and your communication aligned with your style guide. The brand acquires the visual identity based on the style guide with its colours, fonts, and design true to the psychological brand image.
Visual Patterns
Our Visual patterns ensure that the brands can deliver their messaging amidst a stringent sense of aesthetics, helping companies to adhere to specific brand elements to provide a unified visual brand presence with smart positioning among intended demographics.
Cohesive Identity
Our corporate identity solutions rely on the marketing experts in incorporating aesthetic excellence in its cohesive strategy and visual symbols that are comprehensive and well-defined up to the last metric, contour, and angle.
Physical and Virtual Design
We work with the brand's visual and physical identity in terms of its collateral as well as its website appearance to match the brand message, voice, and visual style, ensuring high brand recall in all the forms.
Packaging Design
Our design experts can fashion highly stylized packages and parcels based on the brand visuals that are sure to attract attention, narrate a relevant brand-based story, and help stand out from the rest.
Get a Free Quote from our Team Today!
Mera Group can get your identity issues sorted at any point in time. We deem it a priority to render branding solutions for your business.
To know more about our corporate identity ideas and branding strategies aligned with your objectives, contact our brand experts and design counsellors today!
FAQ
What is Brand Development and Corporate Identity?

Brand development hints at the creation and development of the brand image, message, relevance, and intended demographics that matter to the brand. We leverage branding solutions that ensure harmony in style, voice, font, logo, collateral, and visual palette to make a lasting impression on prospects and customers.

Why does your business need Brand development?

Businesses need brand development to stand among the crowd that offer similar products and services to a similar set of audience. Branding expands on the ethos of the company's offerings, marrying them with a visual palette that is harmonious with the company's offerings, and the intended audience. Our corporate identity solutions enlist varied strategies to help customers with brand recall immensely.

Why choose Mera Group's Brand Development services?

With its brand development solutions, Mera Group promises results aligned with a specific identity in the form of a brand. Brands score high in expanding the reach and impress upon new users owing to its sense of balance, visual balance, classy presentation, and particular attention to detail, both in image and deliverables.

Mera Group also boasts of more than 2 decades of experience and an adroit marketing team of digital marketing professionals, branding professionals, and designers who can deliver the goods.
Victoria Grahan
VP, Growth Marketing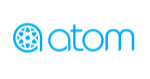 Working with the Mera Group is an absolute pleasure! A great team with strong attention to detail, robust strategic guidance and ultra responsive. You're definitely in good hands the Mera Group! Can't recommend them enough!
Jared Wray
Chief Technology Officer

Mera Group has consistently been responsive to our ever-changing needs. Working our web site and messaging with them has been a great experience in a team that commits and executes on time and within budget.
Andréa Skov
CMO

The Mera team was responsive around the clock to service both the expected and the unexpected needs of a busy and short-handed marketing department. Their range of skills were invaluable as we ramped our marketing programs.
Tom Allen
Executive Director

Creative work was outstanding, always nailed designs on the first draft. I was kept informed at every step. Metrics were thoroughly reviewed with great reports that made data meaningful.
John Dunlop
Founder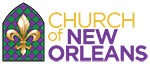 Mera Group was masterful in developing my website! I came to them with a sketch & they created a masterpiece. They are exceptional listeners who took my basic concepts & used their expertise to create a fully realized & beautiful website.
We'd Love to Work with You
Whether you're an established brand or an innovative new start-up, success doesn't come from a single campaign or strategy. Lasting success comes from understanding your business objectives and partnering together to achieve your goals.