We Work With Trusted Brands
Experience tangible results in the form of high traffic, higher engagement, and better brand awareness with our search engine marketing campaigns that have benefited our existing clients.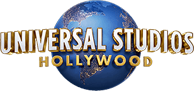 Paid Search Campaigns That Deliver
Expand Your Reach
We utilize paid search marketing strategies based on tailored ads for your business, executing them with insightful tracking and analytics to continuously increase & improve your customer reach. We help you connect with your intended audience, revealing your brand's narrative in the best light.
Get Tangible Results with Clarity
We then focus on creating meaningful engagements with your ideal audience, at the right time. We strive to continuously provide insight into what is working & what is not. This sets us up to identify & deliver new, strategic marketing opportunities.
Drive Higher & Consistent Sales
We continue to cultivate relevant & purposeful connections with your desired target audience using our "always on" optimization and management approach. This assures that your campaigns result in high sales & constantly improving ROAS.
We Leverage SEM to Dictate Your Brand's Narrative to Your Audience
PPC Audits
Our PPC agency will carry out an in-depth analysis of your past and current PPC ad campaigns to determine a strategy moving forward. Our PPC services will help you to reach your target audience and achieve more.
Expert Keyword Research
There's no point in having brilliant content if it's not going to be seen by your target audience. With decades of experience, our team is well-versed in tracking down the keywords that'll ensure your brand finds its worthy ranking across search engines.
Google Ads
We do more than just run search ads. Our team will continuously optimize campaigns through testing plans to evaluate how your target audience responds. Through the design and execution of SEM campaigns, our team will deliver the right message, to the right audience.
Bing Ads
Our experts will help your business to utilise the Bing platform to its full potential through well-optimized paid marketing campaigns.
Remarketing Search Ads
We leverage remarketing search ads to connect with people who previously interacted with your offerings, strategically positioning your ads when they browse search engines, social media channels or other sites, increasing brand recall to drive a hard purchase.
Measurable Performance
We monitor and assess the sales funnel based on search engine marketing tactics, inclusive of landing page performance, conversion metrics, subscription rates, and abandonment rate to give you a transparent overview of the SEM strategies.
Schedule A Free Consultation Today!
To learn more about our search engine marketing services, and how we can tailor them for your business, contact our search engine marketing team today!
FAQ
What is SEM?

Search Engine Marketing (SEM) is designed to increase your business' visibility in search engine result sites through strategic optimization. It's a non-intrusive way to target new customers already searching for information and each new click-through will improve the website's rankings in organic search results too.

Why does your business need SEM?

SEM is a very effective way for businesses to reach their target audience, generate new leads, increase revenues, and trim acquisition costs. SEM is a vital marketing strategy for instant visibility and revenue generation for your company.

Why choose Mera Group's SEM Services?

We'll leverage the power of search to help your company gain more visibility than organic results through sponsored ads that show up when your customer is looking for answers. Over the years, we've honed our ability to develop and implement successful search engine marketing services for every kind of client. Let us help your business grow.
Victoria Grahan
VP, Growth Marketing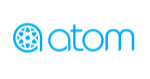 Working with the Mera Group is an absolute pleasure! A great team with strong attention to detail, robust strategic guidance and ultra responsive. You're definitely in good hands the Mera Group! Can't recommend them enough!
Jared Wray
Chief Technology Officer

Mera Group has consistently been responsive to our ever-changing needs. Working our web site and messaging with them has been a great experience in a team that commits and executes on time and within budget.
Andréa Skov
CMO

The Mera team was responsive around the clock to service both the expected and the unexpected needs of a busy and short-handed marketing department. Their range of skills were invaluable as we ramped our marketing programs.
Tom Allen
Executive Director

Creative work was outstanding, always nailed designs on the first draft. I was kept informed at every step. Metrics were thoroughly reviewed with great reports that made data meaningful.
John Dunlop
Founder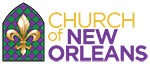 Mera Group was masterful in developing my website! I came to them with a sketch & they created a masterpiece. They are exceptional listeners who took my basic concepts & used their expertise to create a fully realized & beautiful website.
We'd Love to Work with You
Whether you're an established brand or an innovative new start-up, success doesn't come from a single campaign or strategy. Lasting success comes from understanding your business objectives and partnering together to achieve your goals.