Be a Part of our Print Media Revolution!
We can deliver focused targeted messages, aligning our content and design with your objectives with the agency of our impeccable printing solutions with mind-boggling visuals, graphics, and words.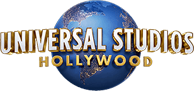 Salient Features of Print Marketing Collateral Services
Define your Brand, consistently!
Mera Group enables brands to define its own style and outline corporate identity with harmony, so that companies can attract relevant customers and drive sales with clarity and precision!
Get brand-focused collateral
Our brand-focused collateral explores the company's offerings, tailored to their inherent vision, along with the quality and efficiency of its offerings.
Imbue harmony in your marketing arsenal
As a print marketing collateral consultant, we define, design, and deliver sales kits, business cards, newsletters, reports, and press releases including relevant colours, fonts, and elements, true to your visual brand identity.
Driving the Print resurgence, one brochure at a time!
Mera Group leverages its two decades of experience to enhance its print design capabilities, enabling businesses to represent themselves better in their markets.
Product Packaging Services
Our team of print collateral designers are experts in designing outstanding brand-aligned packages that are sure to make heads turn, while communicating the efficiency, quality, creativity, and care inherent in your brand approach compared to your competitors.
Business Cards Design
We ensure that the first impression of your business counts as a lasting impression through your stylish business cards. We ensure that your face-to-face interactions with customers have striking elements of your brand in the right format and finish.
Banners and Signage
We ensure that every physical banner and signage present in your storefront, booth, and your offices include high-impact and sleek brand elements that can capture attention and rein in new leads.
Brochures and Leaflets
Mera Group employs a number of outstanding designers who are well-versed in brochure design to carve a niche identity for your brand with uncluttered, attention-grabbing representation on brochures, leaflets, fact sheets, sales materials, and more.
Promotional Items
Give your swag and freebies an upgrade with our undeniably impeccable approach to designing promotional items including coffee mugs, USB stick, or t-shirts, applying high-quality design for routine product merchandise.
Get a Free Quote from our Team Today!
Mera Group can provide relevant print marketing collateral services that enable brands to strike at the heart of the market, aided by professional design and strategic marketing initiatives.
To know more about our print marketing ideas aligned with your business objectives, contact our marketing design experts today!
Victoria Grahan
VP, Growth Marketing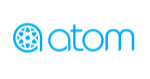 Working with the Mera Group is an absolute pleasure! A great team with strong attention to detail, robust strategic guidance and ultra responsive. You're definitely in good hands the Mera Group! Can't recommend them enough!
Jared Wray
Chief Technology Officer

Mera Group has consistently been responsive to our ever-changing needs. Working our web site and messaging with them has been a great experience in a team that commits and executes on time and within budget.
Andréa Skov
CMO

The Mera team was responsive around the clock to service both the expected and the unexpected needs of a busy and short-handed marketing department. Their range of skills were invaluable as we ramped our marketing programs.
Tom Allen
Executive Director

Creative work was outstanding, always nailed designs on the first draft. I was kept informed at every step. Metrics were thoroughly reviewed with great reports that made data meaningful.
John Dunlop
Founder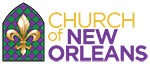 Mera Group was masterful in developing my website! I came to them with a sketch & they created a masterpiece. They are exceptional listeners who took my basic concepts & used their expertise to create a fully realized & beautiful website.
We'd Love to Work with You
Whether you're an established brand or an innovative new start-up, success doesn't come from a single campaign or strategy. Lasting success comes from understanding your business objectives and partnering together to achieve your goals.