6 Steps to Build a Successful eCommerce Site
In 2019, an estimated 1.92 billion people purchased goods or services online. Considering the current COVID-19 situation, this number has increased even further. Hence, if you have to stay relevant in today's time, you need an online presence. This is where eCommerce site development comes in. It is an instant way to boost your business's growth exponentially.
eCommerce is a profitable venture, whether you are just starting out or have been in the market for long. Having an easy-to-navigate, simple, and aesthetically pleasing website is super important for eCommerce. If you are wondering how to build an eCommerce website step by step, this guide is ideal for you.
Follow these six simple steps to build your eCommerce site now:
1. Start With a Strategy
The first step in our guide on how to build an eCommerce website is deciding all the details. Develop a long term plan that will include all the milestones you wish to achieve as you embark on your website building journey. This plan has to be extremely detailed and should list all the options you have and need for future growth.
The strategy should include what product or service you intend to sell, what your target market is, how you will be delivering the products or services to them, and so on. Besides this, having a clear marketing strategy is also essential before building your eCommerce site.
2. Choose the Ideal Domain
For your eCommerce site, you must decide whether you want a custom domain or not. That depends on the variety of products or services you intend to sell and how much growth you wish to achieve.
 A custom domain allows you to have your brand name and enables your customers to see you as being more established. Moreover, it helps with Search Engine Optimization (SEO) which will attract more traffic towards your site.
3. Find the Perfect Website Developer
When it comes to building your eCommerce website, you can either do it yourself from scratch or rely on professional help. For instance, you can get in touch with us at Mera Group for help and strategic guidance with building a reliable and future-proof eCommerce site. With our expertise and over 20 years of experience, you can have a professional, easy-to-use, and user-friendly site in no time.
Partnering with an agency like ours to build your website is fast, easy, and affordable. You won't even have to worry about creating a website to sell products. All you will have to focus on is your business strategy.
4. Design Your eCommerce Site
After your website developer has set up the technical infrastructure, you will need to think about the overall design and theme of your eCommerce site. It should align with and be based around your brand image. Moreover, the design of the site should be easy to navigate and use for the customers.
Take a look at an ideal example of an easy to navigate website that has a simple yet aesthetic look to it. Amazon is a retail giant and is the most popular eCommerce website in the world. With an easy checkout system, personalized shopping options, and product details, this company hits the mark when it comes to a perfect eCommerce site.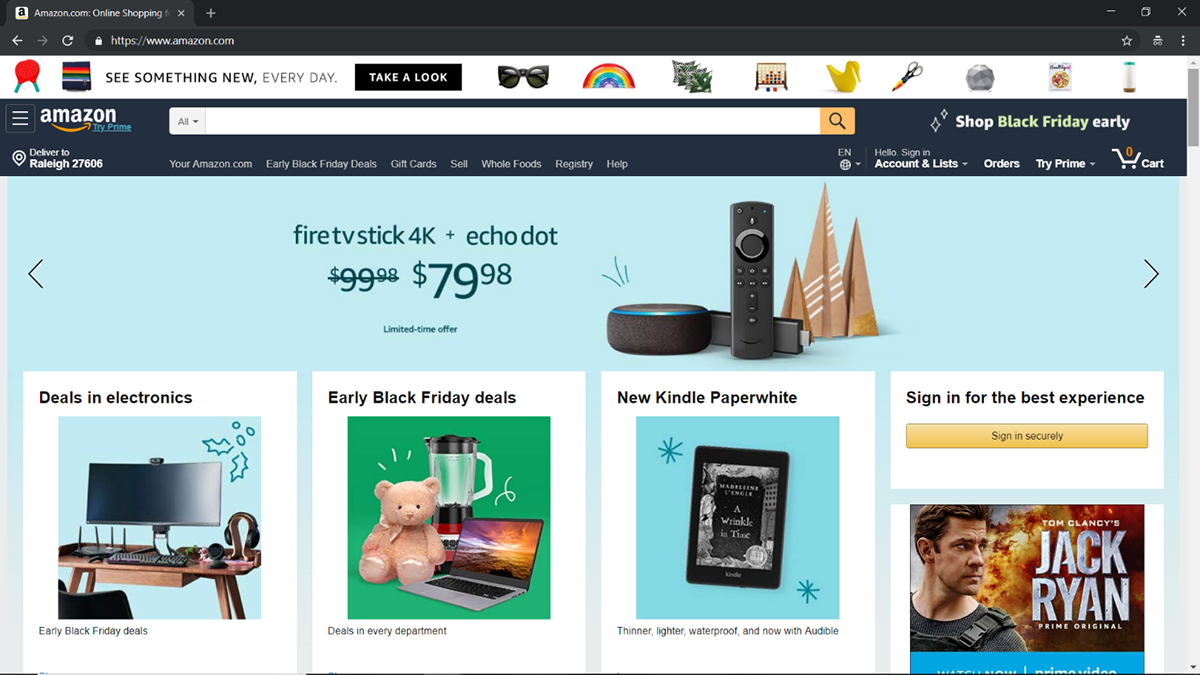 However, designing a website can be time-consuming and challenging to execute if you don't have prior technical knowledge. This is where partnering with Mera Group can make the whole experience much easier and less overwhelming for you.
5. Decide on a Transaction Method
After designing your eCommerce website and uploading all the products and services you want to sell, you must also decide upon the transaction method your site will use. Providing a secure and safe transaction method is essential to your eCommerce website due to the rise in identity theft and hacking. 
There are different transaction modes that you can choose from, such as PayPal and Apple Pay. Before you choose any, make sure to carry out in-depth research so that you can pick one that best suits your business model.
6. Focus on Marketing
Once your website is up and running, you need to focus on marketing it. There are many ways of doing this. You can rely on the power of SEO marketing, content marketing, social media marketing, etc.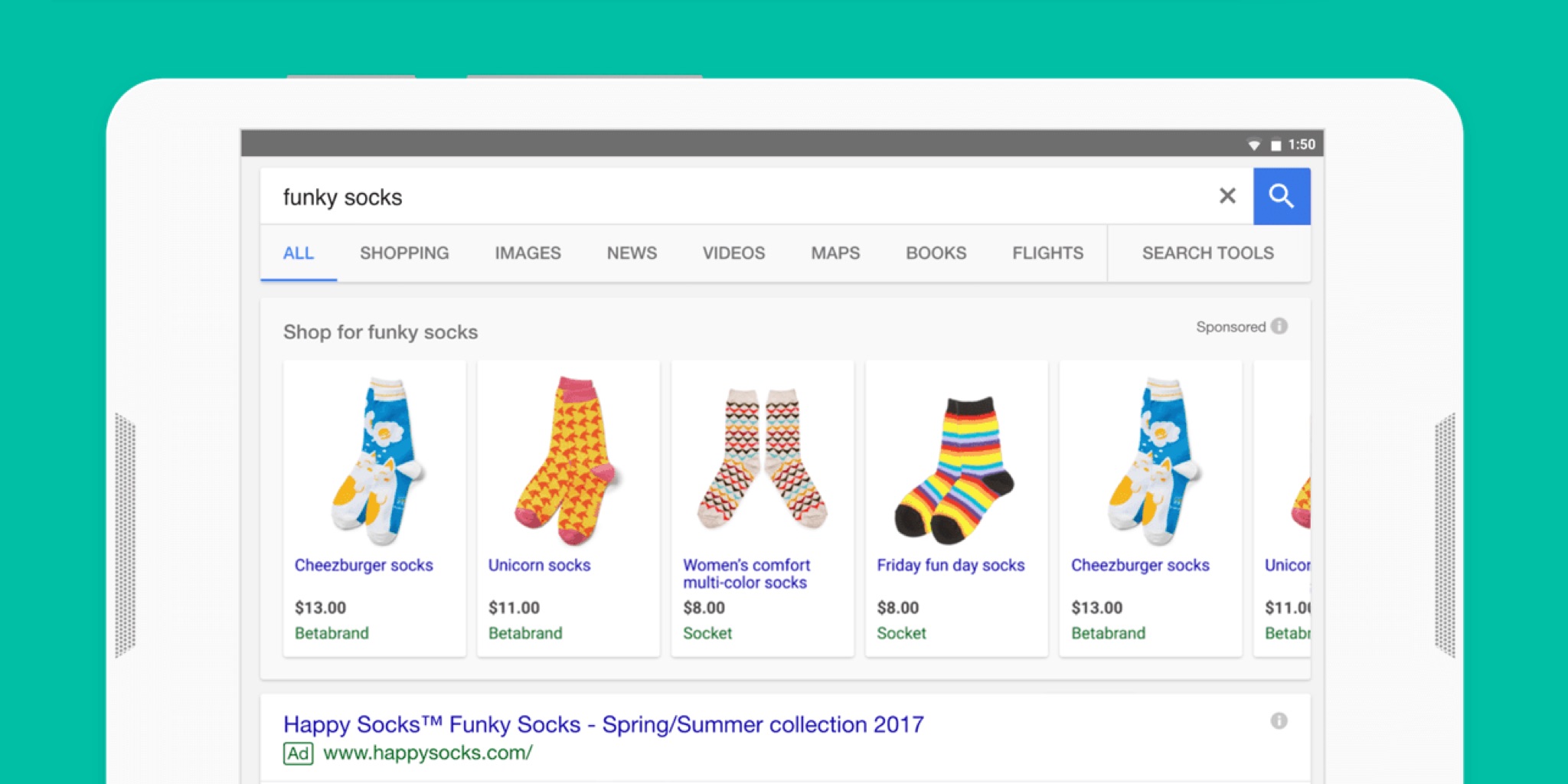 It is essential to realize that a strong marketing strategy is what makes a successful eCommerce site. Hence, it is best to look for professional help.
Whether you are a small or established business, if you are looking to build your eCommerce website and market it, get in touch with Mera Group to chat about our affordable Small Business Bundles that are aimed to help businesses launch or redesign your online presence at an affordable price. We offer many services, from search engine marketing and social media marketing to creative services and platform development all rolled up into a single package. Hence, you can rest assured, you will be satisfied at the end with your website. Contact us to schedule your call and we will help you build and launch the perfect eCommerce site in no time.
We'd Love to Work with You
Whether you're an established brand or an innovative new start-up, success doesn't come from a single campaign or strategy. Lasting success comes from understanding your business objectives and partnering together to achieve your goals.